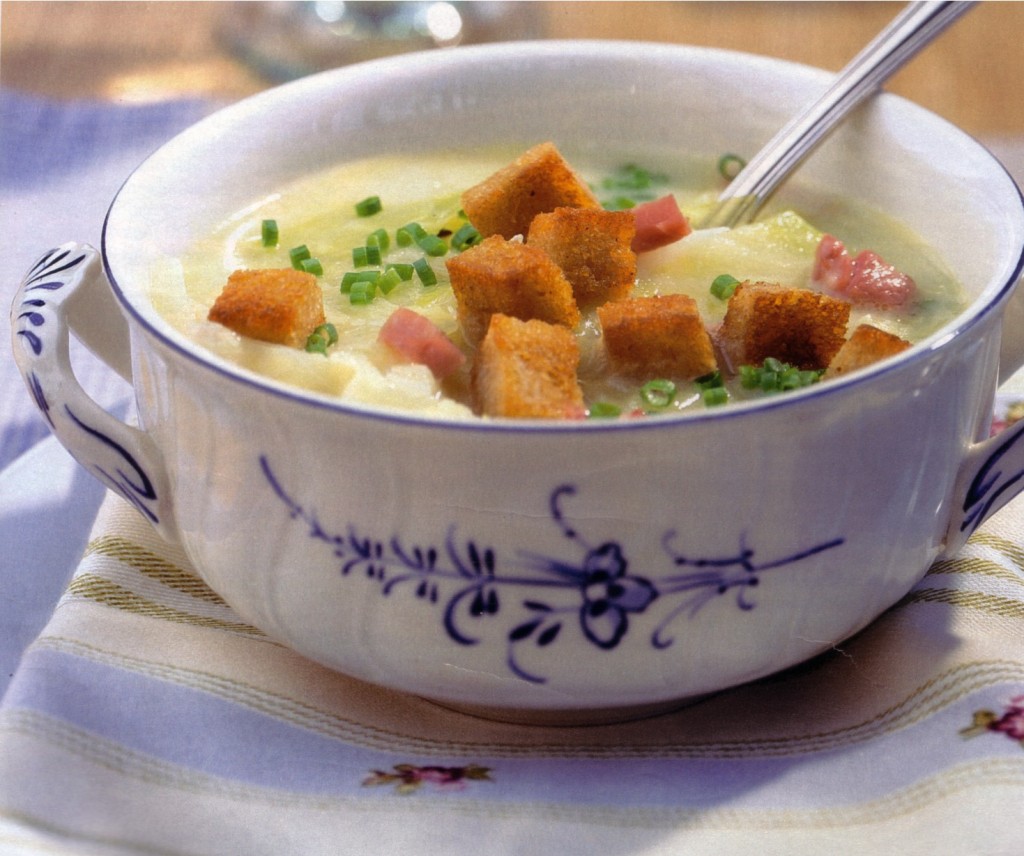 Wonderful soup for a cold winter's day with croutons and chives. Find more original German soups here: www.MyBestGermanRecipes.com

Ingredients
1kg white cabbage
60 g butter
80 g bacon cubes (Speck cubes)
1 tbsp sugar, 1 tbsp caraway seeds
200 ml dry white wine
1 l vegetable broth
200 ml heavy cream
2-3 potatoes medium size
salt, pepper
4 slices farmers bread or baguette bread
5 tbsp chopped chives
Cooking Instructions
– Cut cabbage in quarters, remove hard parts and cut it in 1 inch wide stripes.
– Heat butter, add speck, sugar and caraway seeds with cabbage and sautee it until transparent.
– Fill up with wine, broth and heavy cream, spice with salt and pepper.
– Peel potatoes and grate them, mix into soup, cover with a lid and let it simmer for 25 minutes.
– Cut bread into small cubes and fry it in a skillet in 1 tsp of butter until golden colored.
– Cut chives in small pieces and when soup is done sprinkle over soup on top of croutons.